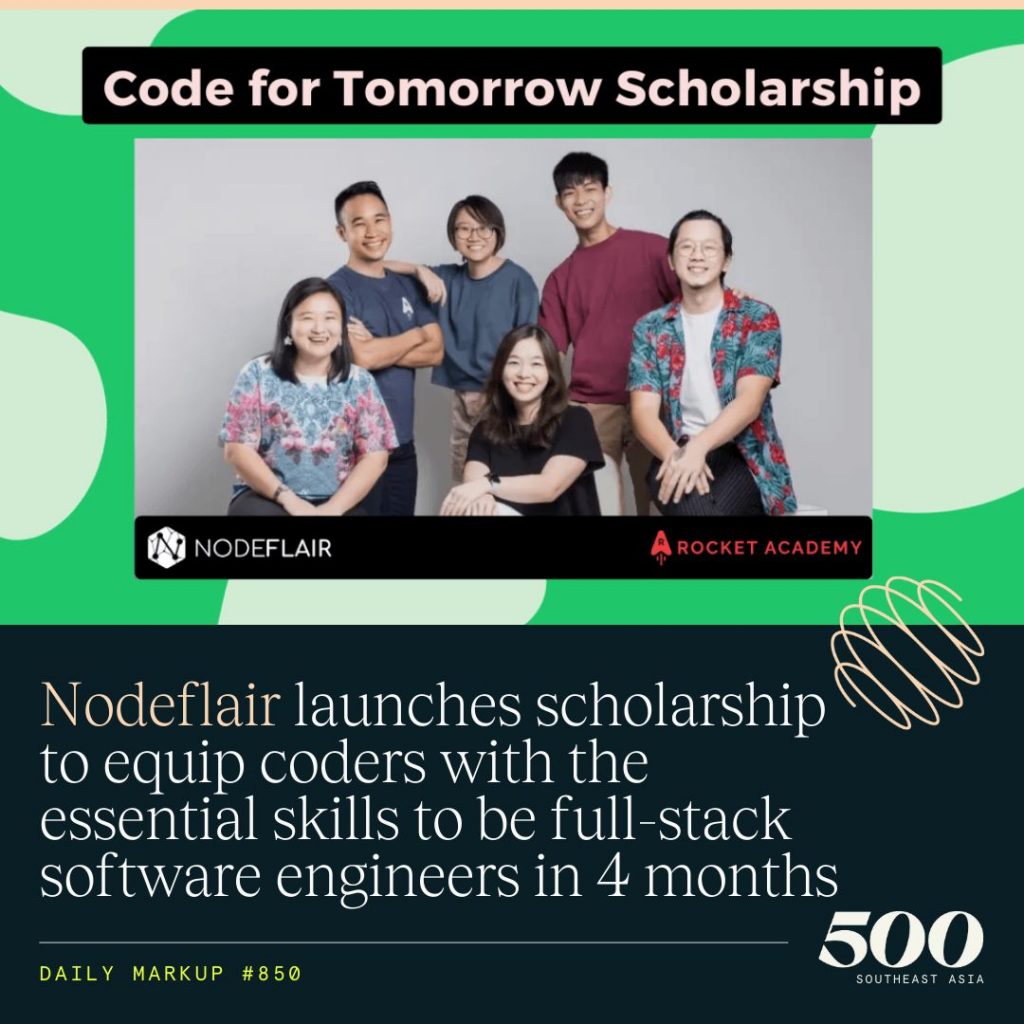 NodeFlair and Rocket Academy have come together for the Code for Tomorrow Scholarship. 

The scholarship selects 10 candidates in Singapore to receive a 30% scholarship worth S$2,400 for Rocket Academy's 4-month full-time career conversion course designed to equip participants with the essential skills to become full-stack software engineers.

We have also started a monthly list of tech meetups and events for professionals, from aspiring to seasoned, to exchange knowledge and expertise.