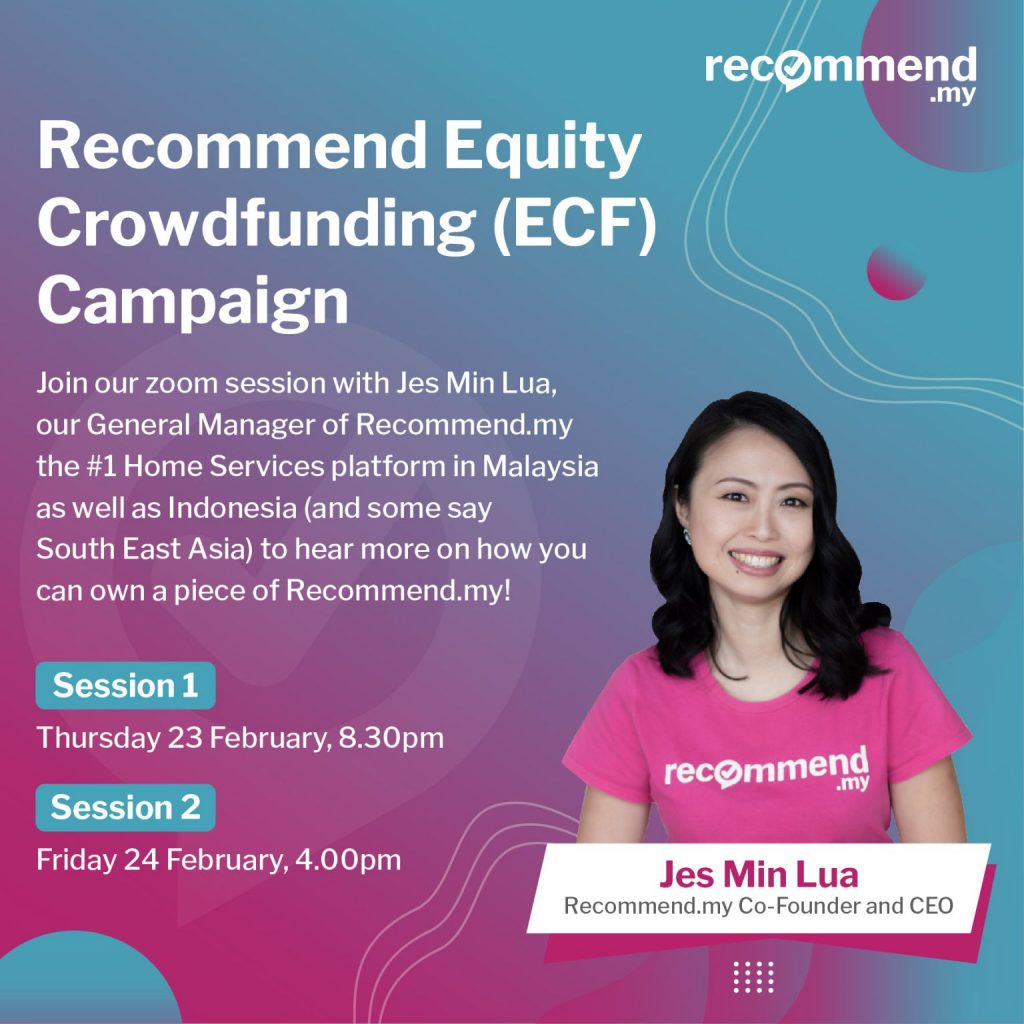 Over the years, Recommend has become a trusted name for home services. Today, we handle over 30,000 jobs worth USD10M each month. 
In Malaysia and Indonesia, homeowners and small businesses know us for our steadfastness. We fulfilled our brand promise consistently even throughout the pandemic lockdowns. Small businesses found and grew their digital audience through us. Homeowners entrusted us with more and bigger jobs. 
Our decision to launch a crowdfund campaign is, by any standard, a brave and novel one. We earnestly envision a Recommend that is built diversely around a community of stakeholders.