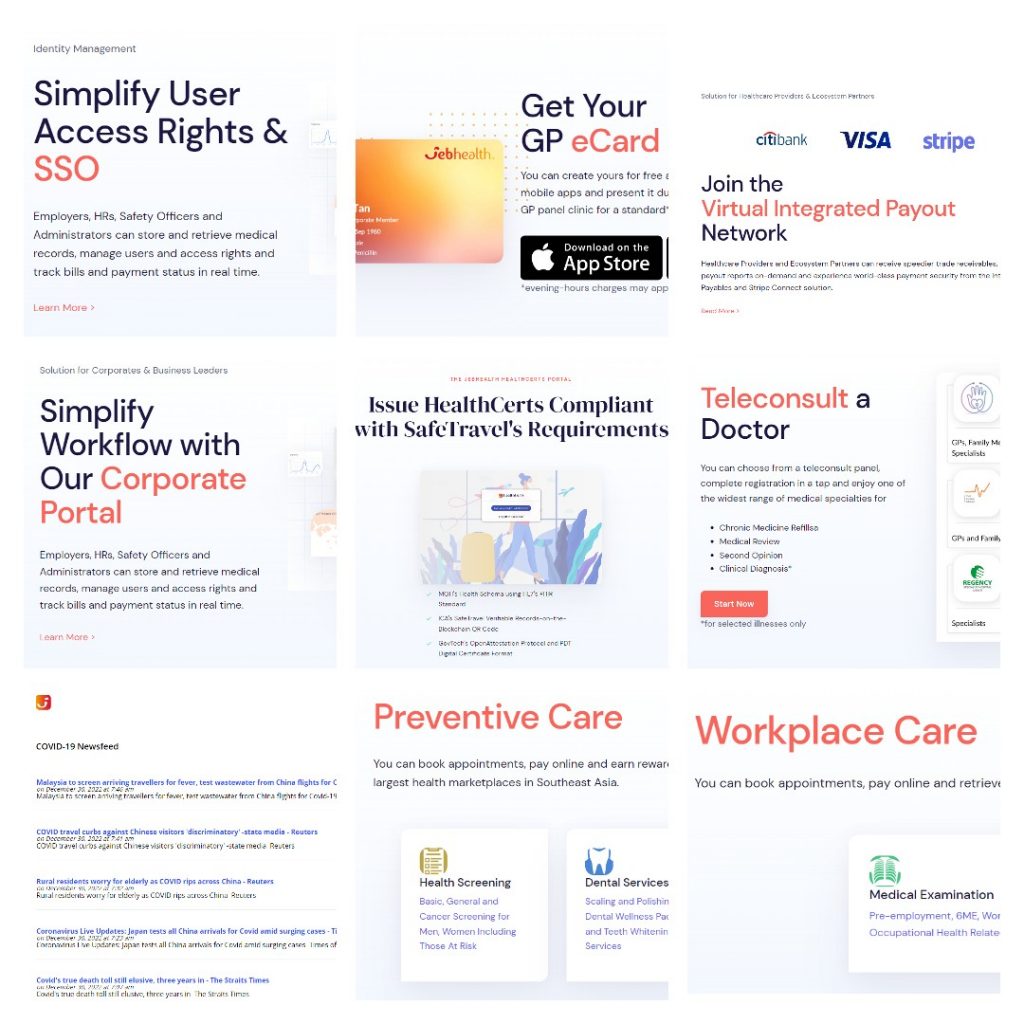 2022 is a transition year for the COVID-19 pandemic. Jebhealth's role as a HealthTech company has initiated and delivered products and solutions at both local and international scales in private and public sectors. 
>7,000 HealthCerts issued as Pre-departure Test records 
>20 nationalities booked COVID-19 tests through us
>80,000 ART kits delivered to hands individuals in Singapore, Malaysia, and the Philippines 
>50 new corporate companies onboarded with us in 2022 
While the COVID-19 response has come to a close, the demand for medical examinations, health screening, and other preventive care services had returned. Requests have increased by 2x to 3x compared to 2021. 
Looking ahead, in 2023, we will build up our payments and pharmacare. Our Global Platform account will hold 13 global currencies and companies can open a Connected Account under our platform in under 5 minutes. We will expand our distribution partnerships with biotech and medical device manufacturers to bring dozens of new products into our marketplace.